Philip G. Gardner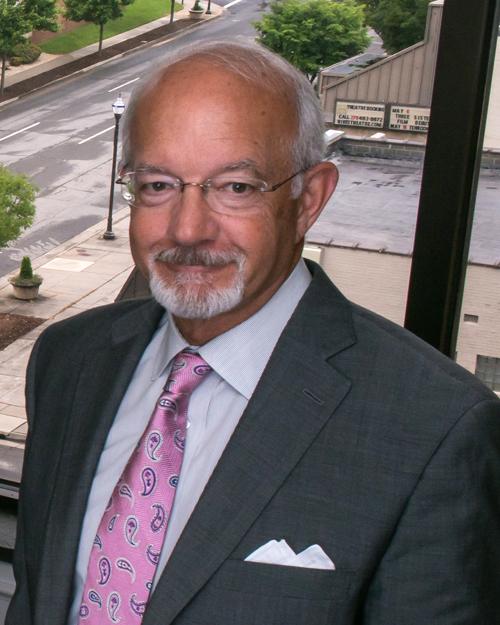 You would be hard pressed to find a more experienced trial lawyer – anywhere. Over the last 40 years Phil has tried hundreds of jury trials – about half civil and half criminal. In the Criminal arena those cases have covered everything from speeding to capital murder with a heavy emphasis on high profile – high stress murder cases. On the civil side, the variety of cases is extensive. While the majority of those cases involve plaintiffs' personal injury, including motor vehicle, accidents, motorcycle, tractor trailer, premises liability, wrongful death, medical malpractice, nursing home cases and a wide variety of personal injury cases his civil experience also includes cases involving RICO, residential and commercial construction, trade secret, anti-trust, civil rights, sexual harassment and a wide variety of commercial litigation. Phil counts as his most meaningful trial achievement is his 1998 election to the American College of Trial Lawyers, although he has also recognized yearly in peer review publications such as Super Lawyers, Top Lawyers and he holds Martindale Hubbell's highest rating – AV Preeminent. Phil's appellate practice is also extensive and he is counsel of record for many reported appellate cases – both civil and criminal. Phil and his wife of 45 years, Lynn have four sons, three of whom are lawyers and one is an Episcopal Priest and they have seven grandchildren. On the rare occasions when Phil isn't working or visiting with family, he is either working on the family farm or pursuing his hobby – fly fishing.
Phil actively supports his community and has served on variety of charitable boards and organizations including a term as Chairman of the Martinsville Henry County Chamber of Commerce and President of the YMCA. He has a long history of activity in the Episcopal Church. Phil has also been active in lawyer extracurricular activities such as Board of Directors of the Virginia Trial Lawyers Association, Board of Directors of the Litigation Section of the Virginia State Bar, several terms on the District Ethics Committee, Virginia State Bar Counsel and he was recently inducted as a Fellow of the Virginia Law Foundation.
Practice areas
General practice with an emphasis on trials
Attorney Gardner has tried approximately 400 jury trials, about half civil and half criminal. Most of the civil trials have been plaintiff's personal injury but have included RICO, trade secret, patent, tax fraud, antitrust, medical malpractice defense, cable TV rights, and constitution and commercial cases. Criminal cases have included everything from speeding to capital murder.
Bar admissions: Virginia, 1972
Honors
AV® Preeminent™ Peer Review Rated by Martindale-Hubbell® Education
J.D., cum laude, Washington and Lee School of Law, 1972
B.A., Virginia Military Institute,1969
Distinguished Military Graduate
Distinguished Academic Student
Martinsville High School, 1965
Employment
1972–1973, Law Clerk to Honorable H. Emory Widener, United States District Court and 4th Circuit Court of Appeals
1973–1976, Associate and Partner, Frith, Gardner & Gardner, Martinsville, VA
1977 to present, Gardner, Barrow & Sharpe P.C. , Martinsville, VA
Professional associations
Board of Governors, Virginia Trial Lawyers Association, two terms
Board of Governors/Litigation Section, Virginia State Bar, two terms
District Ethics Committee, two terms
Fellow, American College of Trial Lawyers (1998 to present)
Publications and presentations
"Horizontal Territorial Restraints and the Per Se Rule," Washington and Lee Law Review, volume 28, p. 457 (1971) cited at United
States v. Topco Associates, 405 U.S. 596 (1972)
"Use and Misuse of the 'Opening the Door' Theory of Evidentiary Admissibility," Litigation News, Spring 2002
"The Work Product Privilege – Don't Waive It; Don't Lose It," Litigation News, Spring 2003
"Medical Bills Presumed Reasonable at Last," The Journal of the Virginia Trial Lawyers Association, 1994
Continuing Legal Education presentations include voir dire, depositions, premarital agreements, overview of custody law, proof of medical expenses, and various personal injury topics, including pleadings, discovery and trial.
Reported cases
Gruettner v. Gruetter, November 6, 2004, Court of Appeals of Virginia, Case #0916043
Tudor and Harmon v. Allstate Insurance Company, 216 Va 918, 224 S.E.2d, 156 (1990)
Kilby v. Scruggs and Pickurel, 240 Va 271, 396 S.E.2d, 666 (1990)
Bergman v. Bergman, 25 Va.App. 590 S.E.2d 264 (1997)
Fowlkes v. Fowlkes, 42 Va.App. 1, 590 S.E.2d, 53 (2003)
Nationwide v. Hylton, 260 Va 56, 530 S.E.2d, 421 (2000)
McGhee v. Commonwealth, 221 Va 422, 270 S.E.2d,729 (1980)
Stockton v. Commonwealth, 227 Va 124, 314 S.E.2d 371 (1984)
Commonwealth v. Sands, 262 Va 724, 553, S.E.2d, 733 (2001) 33 Va.App. 669, 536 S.E.2d, 461 (2000)
Commonwealth v. Dickerson, 226 Va 14, 581 S.E.2d, 195 (2003) 35 Va.App. 172 (2001)